Spring Summer 2018/2019
This page outlines Higher Education courses offered in Spring 2018, Summer 2019 and Flexible semesters by the College of Business at the City campus or via Open Universities Australia (OUA) (if applicable).
Spring 2018 Enrolment Period (1880): Opens for enrolment 1st September 2018
Summer 2019 Enrolment Period (1900): Opens for enrolment 1st October 2018
Flexible Term (1802): Open for enrolment
Flexible Term (1902): Open for enrolment 1st October 2018
Enrolments for Spring and Summer are now fully online. You can find further information and instructions on the process under How to enrol in classes outside standard semesters. Some courses may have different census dates. Please check the dates carefully on Enrolment Online and ensure any required changes are actioned before the applicable census date.
You will automatically be timetabled once you have successfully enrolled in the course. However, if there are multiple classes available for the course, (eg. day classes / evening classes), you will need to login to myTimetable to allocate yourself into one of the available classes. Please note that a read only version of the timetable is available on the 24th November 2018. If you require specific timetable information prior to this date, please contact Business Central.
Enrolments are first in first served, and once a class is full there is no guarantee that more will be made available.
Please use the course offering list at the bottom of this page to assist in planning your studies for Spring 2018 and Summer 2019.
Additional Information:
For timetable support, please visit the Access myTimetable webpage.
For Spring and Summer Study Tour courses, please visit the Global Study and Work webpage.
For more information on exams, please visit the Exams webpage.
Note: If you are planning to finish your program by completing a Spring Semester course, you will not be able to graduate at the Melbourne Graduation Ceremony in December 2018 as the official results for Spring Semester are published after the graduation date.
Last update: 08/10/2018
ACCT1028 Performance Analysis and Simulations
ACCT1046 Accounting in Organisations and Society
ACCT1046 Accounting in Organisations and Society
ACCT1048 Financial Accountability and Reporting
ACCT1081 Professional Values, Ethics and Attitudes
ACCT2211 Forensic Business Investigation
BUSM1539 MBA Research Project
BUSM1546 Entrepreneurship and Venture Creations
BUSM3922 Creating Business Strategies
BUSM4157 Corporate Governance and Regulation
BUSM4160 Managerial Finance
BUSM4163 Business Consulting
BUSM4176 Introduction to Management
BUSM4522 Executive Consulting
BUSM4528 Managing Technology and Innovation Strategy
BUSM4531 Business Operations Management
BUSM4537 Management of Technology and Innovation
INTE1040 Business Intelligence
ISYS2061 Internet for Business
LAW1026 Australian Company Law
LAW1030 Civil Procedure
LAW1031 Negotiation and Dispute Resolution
LAW1037 Legal Practice Management and Professional Conduct
LAW1040 Legal Research Project
LAW1045 Insolvency
LAW2432 Human Rights Law in Australia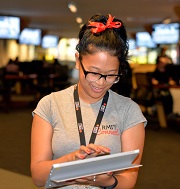 Courses for self employment